hosted by The Broke and the Bookish
I think this topic was made for me. I'm a giant history nerd and so this topic makes me so, so happy. I've included settings that I have loved reading about, and also settings that I would love to see more of. I was going to include about a hundred examples, but I've decided to save those for an Epic Guide post because I am INSPIRED.
1. Ancient Rome
This is probably my favourite setting because it's where my heart truly lies. You can all blame Gladiator and Spartacus for this. I've been to (modern day, obviously) Rome and it's one of my favourite places in the world, and I find the history behind the city and the Empire and the Republic to be so interesting. The Romans were an interesting bunch of people, to say the least.
2. Prehistoric Times
I haven't read any books set predominantly in prehistoric times but I need to get on that. I want to give The Clan of the Cave Bear a try, and Ivory and Bone is out this year and that sounds promising. I want books with dinosaurs, early humans, mammoths… the lot!
3. Ancient Greece
For this one you can all blame my grandmother for buying me books on Greek mythology and letting me watch Xena: Warrior Princess. It kicked off an obsession that started even earlier than my Rome one. The Greeks are often put in the same box as the Romans but they are so very, very different, from their beliefs down to the way they treated women. I love reading about famous people from Ancient Greece, and I find Alexander the Great to be one of the most interesting people ever. Anything set in Ancient Greece is bound to draw my attention.
4. Roaring Twenties
I haven't read many books set in this era, but the two that stand out to me are The Great Gatsby and The Diviners. I adore the former, and while the latter didn't amaze me, I did really like the 1920's New York setting. I look forward to reading more!
5. World Wars I and II
This is probably the most common historical setting for fiction of any genre. I bunched the two wars together because of reasons. I've read a lot of books set during the wars, but I am forever finding new settings that I have yet to read about. For example, Between Shades of Gray brought to light the struggle of the Lithuanians after their country was invaded. We didn't learn about that in school, since most of our WW2 history covered what was happening in Britain, France, and Germany.
6. Mayans, Aztecs, and Incas
I haven't read any books about the above people and eras. I've seen a couple of movies, but I couldn't even name one fiction book about the Mayans, Aztecs, or Incas. I want this to change! I feel like there's a whole untouched subgenre here that authors should be leaping at.
7. Discovery of the Americas
Again, I haven't read any books about the discovery of the Americas, or about what happened when people started to settle there. I've read non-fiction, of course, and I've seen a couple of movies, but I feel like there needs to be more.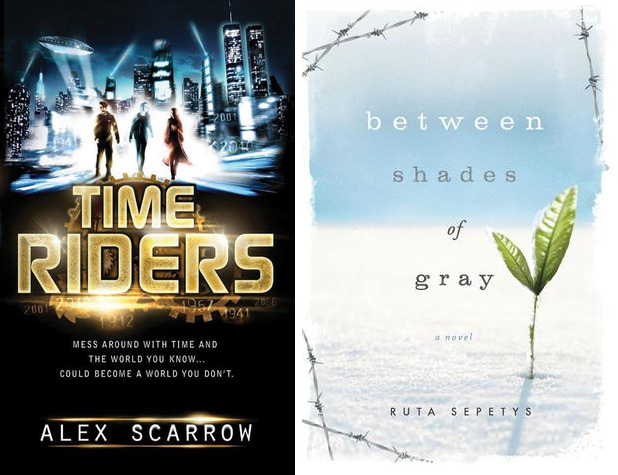 8. Golden Age of Piracy
JUST GIVE ME ALL THE PIRATES OK
9. Vikings
I want to read more about the Vikings. This started because I watched that show (and quit after one season) and now I intend to do some more research into the Vikings' culture and beliefs. I find them so interesting! And their Norse mythology is amazing.
10. Pre-colonised Australia
Again, I haven't read any books set in Australia before the British invaded and colonised the continent. I'd even take books about Australia just after Captain James Cook arrived, but there aren't many around.
I could go on to talk about so many other settings, like various Chinese dynasties and Japanese eras and the reigns of various emperors, Romanov Russia, but I would be here all day. There are so many untouched historical settings within fiction published in the Western world, that I honestly feel a tad deprived while also feeling overwhelmed. I would love for publishers to start coming out with more. One standout book is The Girl From Everywhere, which is out this month, as it is a time travel book that covers places that are different from the norm (1800's Hawaii, 100BC China, and more). GIVE ME THE HISTORICAL BOOKS.