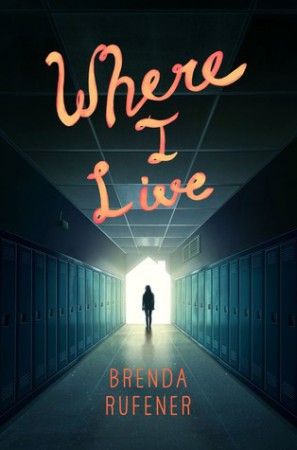 Where I Live
by
Brenda Rufener
Genre:
Contemporary
Release Date:
27th February 2018
Publisher:
HarperTeen
Source:
Publisher
Add it:
Goodreads
Rating:
LINDEN ROSE HAS RULES FOR SURVIVAL.

1. Prevent the in-class nap.
2. Never carry too many belongings.
3. Avoid looking the part.

Her rules guarantee no one discovers her secret–that she's homeless and living in the halls of her small-town high school. Her best friends, Ham and Seung, have formed a makeshift family, and writing for her school's blog prevents downtime. When you're homeless, free time sucks. Despite everything Linden's burdened with, she holds on to hope for a future and a maybe romance with Seung.

But when cool-girl Bea comes to school with a bloody lip, the damage hits too close to home. Linden begins looking at Bea's life, and soon her investigation prompts people to pay attention. And attention is the last thing Linden needs.

To put a stop to the violence, Linden must tell the story. Even if it breaks her rules for survival and jeopardizes the secrets she's worked so hard to keep.
I've never read a book about a homeless person before, so when I saw Where I Live pop up on Edelweiss, I had to grab it. I have incredibly mixed feelings about this book, and I struggled to figure out how to rate it after I read it. Having sat on it for a couple of days, I think I've finally figured it out.