For the past couple of years, I have been posting weekly about upcoming releases. Unfortunately, I've become quite bored of this format, and I personally don't think it's worth the effort that I put into it. I know that some people found my posts useful, and I'm sorry to discontinue the feature, but I was at a point where I would find myself putting off putting those posts together until the last minute.
So here is my new feature where I'll share a handful of books that I'm looking forward to in the coming month. Please do share your most anticipated releases in the comments below, because I would love to know what everyone is looking forward to!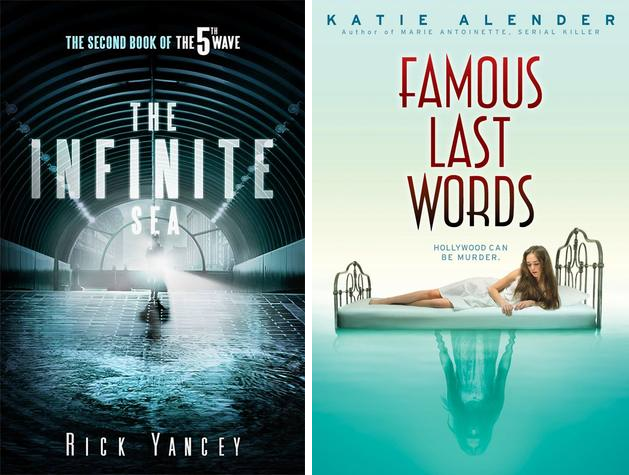 The Infinite Sea by Rick Yancey
I freakin' loved The Fifth Wave, and I'm looking forward to seeing my ship sail on the infinite sea. MWAHAHA.
Famous Last Words by Katie Alender
Murder in Hollywood! YEAH! Also, the title is pretty awesome, if I do say so myself.
I've already ready this one but I loved it so much and I'm finally going to get my hands on a physical copy and oh my god I can reread and love it and stroke it.
I requested this ages ago but they declined me, so I'm going to have to go out and buy it ASAP!